Sew your own sparkling sweatshirt
Tuto
MATERIALS :
Tissu
S137 - Metal twill tape
M236 - Eyelets 10mm
S6210 - Knit cuffs & waist
M416 - Kit pass lacet
M405 - Design grading ruler
M960 - Polyester Thread 100m
M113 - Embroidery scissors
STEP 1
After cutting the parts of your pattern, assemble the front and back of the bust by the shoulders and sides.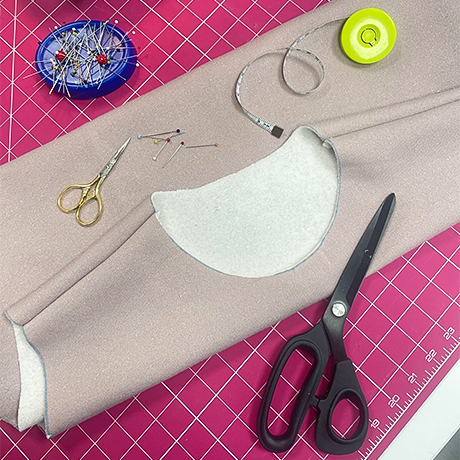 STEP 2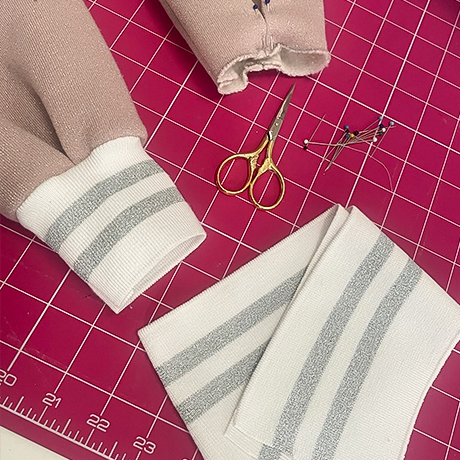 Join the sleeves to the bust, then sew your ribbing to the end with darts.
STEP 3
Heat seal the eyelet locations to solidify the fabric. Punch holes in the fabric to insert the eyelets.
Finally, using the tool provided, hit the eyelet with a hammer.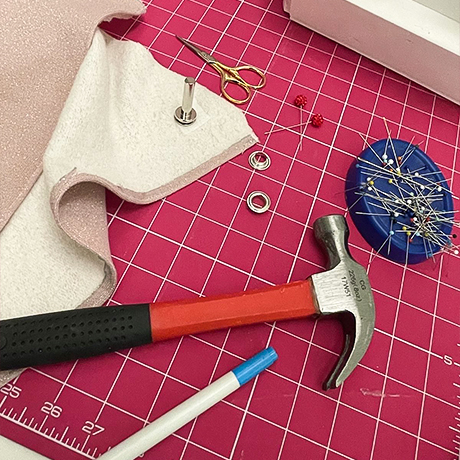 STEP 4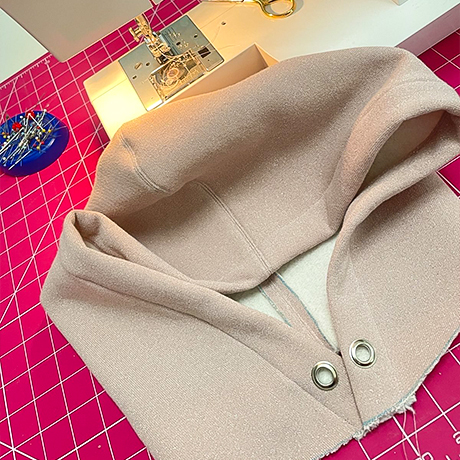 Make the hood runner for the lace.
STEP 5
Thread the lace through the hood with our lace tool.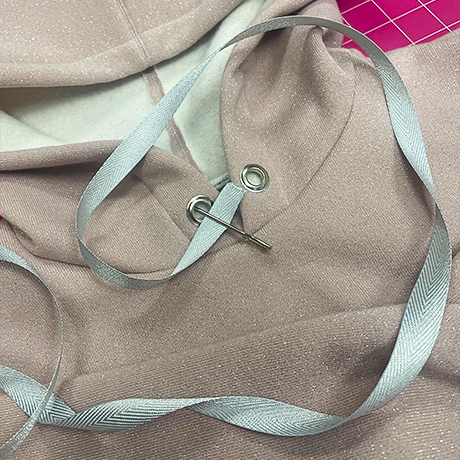 Finish